At Dal-Bac Manufacturing Co., Inc., our thermal fusing capabilities allow us to provide customers with an effective means for bonding thin, flexible materials for situations where the use of wet adhesives would be impractical. This process is ideal for fusing flexible materials such as textiles, plastic films, and paper and results in a finished product with enhanced durability and performance.
We operate two 72" wide flatbed laminating machines that enable us to bond flexible materials in a continuous, roll to roll fashion. By carefully controlling temperature, pressure and dwell, and choosing the best adhesive substrate, we can create strong bonds between layers of fabrics, papers, foams, and non-wovens that stand up under a range of environmental extreme. We also have broad experience in the application of adhesive films and hot-melt web adhesives to the surface of our customers' materials, which allows them to reactivate those adhesives in their facilities, creating bonds to other surfaces. In some cases, we can avoid the use of adhesives altogether by introducing controlled melting of one of the lamination materials, which causes it to flow into the other and create exceptionally strong bonds with no additional adhesive cost.
Our experts work closely with you to understand your needs. We produce prototypes and samples to qualify our process and forward them to you for your internal evaluation. We can manage jobs that involve qualification to Mil-spec, ANSI, and ASTM standards. As an ISO 9001:2015 certified company, we are passionate about quality and completely committed to meet or exceed customer expectations.
With our 40+ years of industry experience and leading edge technologies, we have the knowledge and proficiency to tackle the most challenging projects. Contact us today to learn more about our thermal fusing capabilities.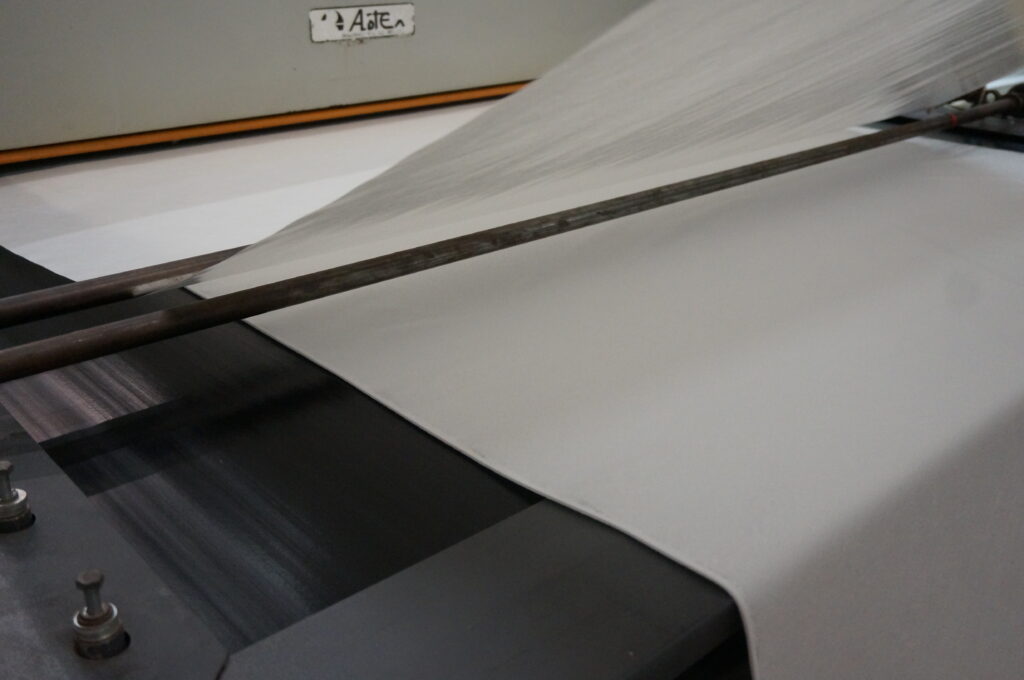 Thermal Fusing Capabilities
General Capabilities
Bond Flexible Materials
Roll-to-Roll
Sheet-to-Sheet
Roll-to-Sheet
Fusing Methods
Controlled Melting
Two to Multiple Layers
Applications
Thermal/Acoustical Insulation Components
Orthotic Appliance Components
Appliques
Medical Devices and Bladders
Safety Equipment
Costumes
Specifications
Width: Up to 68"
Length: Continuous
Thickness: Up to 1"
Adhesive Substrates
Adhesive Films
Hot-Melt Web Adhesive
Fusing Materials
Textiles
Plastic Films
Papers
Foams
Non-wovens
Production Volume
Prototypes and samples
Low to High Volumes
Process Qualification Test Runs
Lead Times
Quoted on Job by Job Basis
(Normally 2 to 4 Weeks)
Emergency Services Available (When required)
Additional Information
Industry Focus
Automotive
Trucking
Medical
Orthopedic
Advertising Specialty
Sports Equipment
Applique
Textile
Industry Standards
ISO 9001:2008 Certified
Materials Offered to a variety of:
Mil-Specs
ANSI
ASTM
Offered Certifications:
RoHS
Berry Compliance
NAFTA Certification